Lithium Ion
Scissor Lift
Batteries
Save money and space - Lithium batteries eliminate the need for spare batteries and charging rooms. Save time and money by eliminating time spent on watering, cleaning and equalizing scisor klift batteries
Lithium-ion batteries store about three times more energy than a conventional battery, provide consistent voltage, and don't slow down your machine as they discharge.
Lithium-ion lift truck batteries have a 4x longer life cycle, are 30% more energy-efficient, do not emit fumes or CO2, and there's no risk of acid spills.Lead-acid batteries need 8 hours to charge and another 8 hours to cool down. A lithium-ion forklift battery can fully charge in as little as an hour, or at the very least make more efficient use of opportunity charging during breaks - making lithium ion an ideal choice for multi-shift operations
BNT lithium batteries last up to four times longer so you'll be buying batteries less often.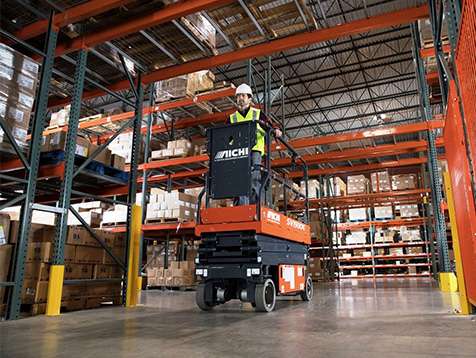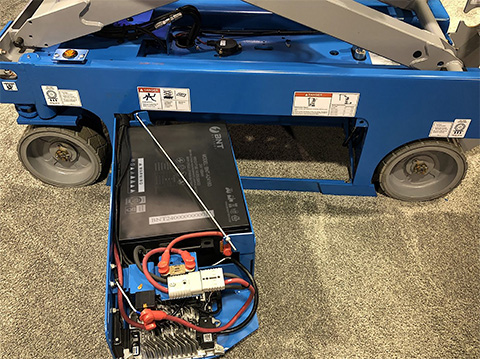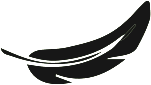 Light weight
Save 70% weight vs Lead acid batteries.
This means better acceleration and more mileage.

Extra Storage
Smaller size, but with more power storage
in Battery compartment.

Life time
Get five times battery life time
than Lead Acid Batteries.

Battery SOC Indicator
Battery Status of Charge Indicator.
More intuitive to check the remaining charge.
No -Maintenance
No Maintenance needed during service time.
Only tightness of terminals need to be checked.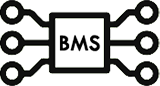 Battery Management System
Supreme Battery Management System
protect battery from overheating, over charging,
over discharge and short circuit. Balance your cells at any time....。
BASIC LIFEPO4 BATTERY ACCESSORIES FOR YOUR SCISSOR KLIFT ?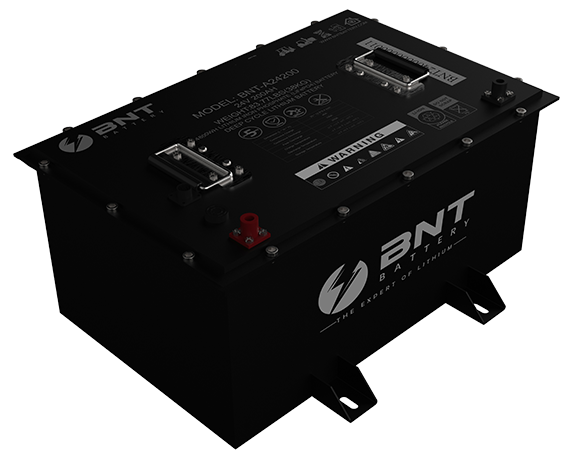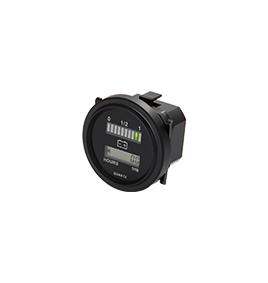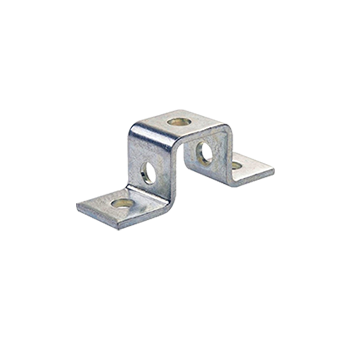 BNT has comprised basic kits for all the popular Sissor lift makes and models. Genie, JLG , Skyjack ,MEC ,Hy-Brid, Snorkel, Teupen .,etc. Centered around affordability and his good, better , best philosophy to repairs or modifications for your scissor lift
Easy Install: The BNT Lithium forklift Battery ,a direct replacement for many scissor klift batteries. This scissor lift battery package come with everything you need to make replacing your batteries the fastest and easiest install.
1. Faster Charge: The BNT Battery Charges 3X faster than lead acid systems. No memory effect, so you can charge partially or fully at any time. 2-hour recharge after a full shift.
2. Five Times less heavy: Save over 300 lbs. in your forklift .
3. More Power: High output and longer run times. Give your Scissor lift a massive boost in power and torque.
Lithium Golf Cart Battery Package Includes:
1. BNT scissor lift Battery
2. Battery Charger
3. LCD Battery Monitor
4.Installation Kit
HOW TO CHOOSE LIFEPO4 BATTERY FOR YOUR SCISSOR LIFT ?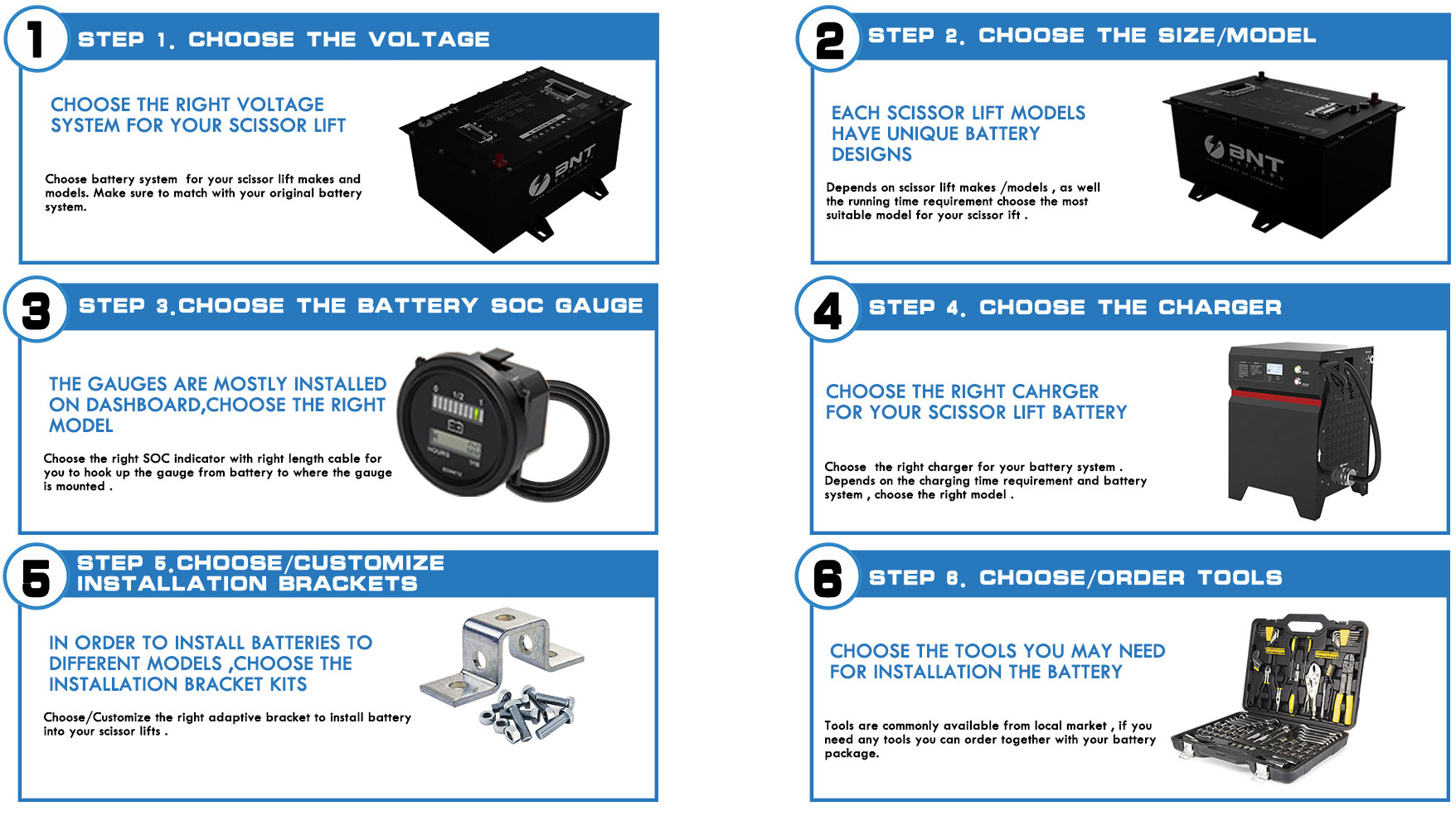 WE WELCOME ANY CUSTOMIZATION ORDERS
PRODUCTION
PROCESS REVIEW
As you can see, the pros far outweigh the cons of lithium batteries for forklifts . The higher cost is more than worth it for the performance enhancement you'll experience when making the switch. More and more customers are moving to lithium fork batteries.
You can find BNT as manufacturer that selling forklift batteries ready to drop in to your forklift. If your forklift batteries are working, you don't need to convert over to lithium batteries immediately.
However, when it comes time to purchase new ones, or if you're unsatisfied with the performance of your current batteries, you should definitely consider upgrading to lithium batteries.
Although the initial batery replacement costs are slightly higher . The performance you may get from the battery will save all the money back .
Lithium ion batteries are changing the forklift world for better performance .We'are breaking down what makes them so great and why you should spend a little bit extra to get a set for your forklift